Let's start with this. I love tea; Earl Grey, Oriental Sencha, Jasmine, Ceylon...you name it, I usually love it (excluding lapsang souchong and caffeine-free tea, let's not go down that path....)
There's something about tea that I love. The variety available equips you for any mood you're in (play around with
Teapigs
' mood-o-meter); whether you're in a dunk-a-biscuit mood, wanting to catch up on gossip and the lowdown with friends or feeling elegant at an afternoon tea with family or friends (I confess I'm a lover of afternoon tea).
Coffee, on the other hand, is different. For me, it's marked my transition from university to adulthood. It has that grown-up taste that you have to acquire. I never used to like coffee until I moved to Paris; Parisians know how to make a good espresso...when I moved back to London, coffee just looked and tasted like murky hot water.
Tired of Starbucks, I searched for real coffee. George Clooney began to make real coffee more sexy and independent coffee shops began to appear in the city.
www.spokeo.com
But, it's all well and good having that real coffee whilst you're out and about, but what about when you're home, it's a cold evening and the fire's on, or you just want to unwind after a long day at the office? Perhaps I'm being a bit of a coffee snob, but Nescafe didn't meet the cut.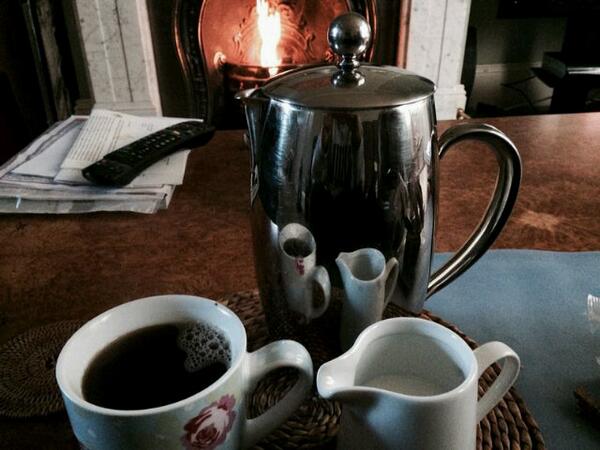 Then, one day, I discovered
Pact
. I saw an online offer.
£1 for a bag of 250g of freshly roasted coffee
delivered to your door.
What? What? What?
(You can imagine the thoughts going through my head).
I'm so glad I bought it. The whole ethos behind Pact and the way it operates is great. They have
a selection of different coffees
that are roasted on certain dates with specific deadlines for shipping, you can choose the type of beans in accordance with your preferred brewing method (mine is the cafetiere/French press), and your choice of delivery dates etc.
The packaging is great too; your coffee comes in a brown bag with a vent to let the ground beans 'breathe' I guess, during its transportation and whilst you keep it. I ordered it on a Thursday or Friday and it arrived quickly on Saturday morning.
Ok so I bought the Capim Branco, which has a dark chocolate body and hints of cocoa. That was seriously a good coffee. Saturday had been a long day for me so when I opened the packet, the coffee just cut me off from it all and took me to a different time and place. It has a strong scent to to it too and is so flavoursome.
This is not coffee you take with milk, nor is this coffee you take lightly. This is serious coffee. To harness its full potential , it's best to drink black (in my opinion).
From the moment you open the packet to pouring the coffee into your mug, the intertwining smells of the Capim Branco wafted through the house. I was in coffee heaven.
There's actually more coffee in the packet when it arrives; this photo is from after a few uses.
What's more, I received a phone call from their customer service one day to ask me about the coffee and whether I would like a brewing guide to maximise the most of it. How great is that? This is one coffee startup business that really cares about its customers before, during and after purchase. I won't be surprised if they build a huge following.
The prices for their coffees are normally £6.95 (hurry up though, they have a £1 offer, if you use the code ABC10). It is simply good quality, real coffee and I'm already looking so forward to my next delivery of Brazil Caxambu.
Mara xxx
Disclaimer: This is not a sponsored post. I just loved Pact; I felt they really deserve a big thumbs up!